VOLUME 28 • DECEMBER 2015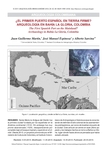 ¿El primer puerto español en Tierra Firme? Arqueología en Bahía La Gloria, Colombia
The First Spanish Port on the Mainland? Archaeology in Bahía La Gloria, Colombia
by Juan Guillermo Martín, José Manuel Espinosa & Alberto Sarcina
Publication date: 20 November 2015.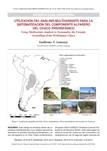 Utilización del análisis multivariante para la sistematización del componente alfarero del Chaco prehispánico
Using Multivariate Analysis to Systematize the Ceramic Assemblage from Prehispanic Chaco
by Guillermo N. Lamenza
Publication date: 4 November 2015.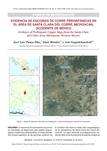 Evidencia de escorias de cobre prehispánicas en el área de Santa Clara del Cobre, Michoacán, Occidente de México
Evidence of Prehispanic Copper Slags from the Santa Clara del Cobre Area, Michoacan, Western Mexico
by José Luis Punzo Díaz, Juan Morales & Avto Goguitchaichvili
Publication date: 27 October 2015.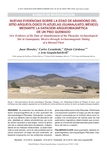 Nuevas evidencias sobre la edad de abandono del sitio arqueológico Plazuelas (Guanajuato, México) mediante la datación arqueomagnética de un piso quemado
New Evidence of the Date of Abandonment of the Plazuelas Archaeological Site in Guanajuato, Mexico through Archaeomagnetic Dating of a Burned Floor
by Juan Morales, Carlos Castañeda, Efraín Cárdenas & Avto Goguitchaichvili
Publication date: 22 October 2015.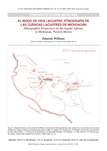 El modo de vida lacustre: etnografía de las cuencas lacustres de Michoacán
Ethnographic Perspectives on the Aquatic Lifeway in Michoacan, Western Mexico
by Eduardo Williams
Publication date: 20 October 2015.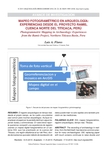 Mapeo fotogramétrico en arqueología: experiencias desde el proyecto Ramis, cuenca norte del Titicaca, Perú
Photogrammetric Mapping in Archaeology: Experiences from the Ramis Project, Northern Titicaca Basin, Peru
by Luis A. Flores
Publication date: 17 October 2015.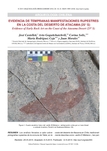 Evidencia de tempranas manifestaciones rupestres en la costa del desierto de Atacama (25° S)
Evidence of Early Rock Art on the Coast of the Atacama Desert (25° S)
by José Castelleti, Avto Goguitchaichvili, Corina Solís, María Rodríguez Ceja & Juan Morales
Publication date: 12 October 2015.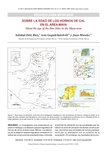 Sobre la edad de los hornos de cal en el área maya
About the age of the lime kilns in the Maya area
by Soledad Ortiz Ruiz, Avto Goguitchaichvili & Juan Morales
Publication date: 2 October 2015.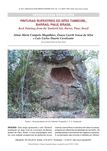 Pinturas rupestres do sítio Tamboril, Barras, Piauí, Brasil
Rock Paintings from the Tamboril Site, Barras, Piauí, Brazil
by Sônia Maria Campelo Magalhães, Ennyo Lurrik Sousa da Silva
& Luis Carlos Duarte Cavalcante
Publication date: 1 October 2015.
VOLUME 27 • SEPTEMBER 2015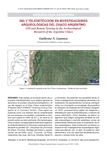 SIG y teledetección en investigaciones arqueológicas del Chaco argentino
GIS and Remote Sensing in the Archaeological Research of the Argentine Chaco
by Guillermo N. Lamenza
Publication date: 31 July 2015.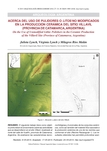 Acerca del uso de pulidores o litos no modificados en la producción cerámica del sitio Villavil (Provincia de Catamarca, Argentina)
On the Use of Unmodified Lithic Polishers in the Ceramic Production of the Villavil Site (Province of Catamarca, Argentina)
by Julieta Lynch, Virginia Lynch & Milagros Ríos Malán
Publication date: 24 July 2015.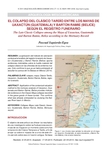 El colapso del Clásico Tardío entre los mayas de Uaxactún (Guatemala) y Barton Ramie (Belice) según el registro funerario
The Late Classic Collapse among the Maya of Uaxactun, Guatemala and Barton Ramie, Belize according to the Mortuary Record
by Pascual Izquierdo-Egea
Publication date: 22 July 2015.
Presencia teotihuacana en la cultura Bolaños
Teotihuacan Presence in the Bolaños Culture
by María Teresa Cabrero G.
Publication date: 1 July 2015.
SUPPLEMENT 1 • JANUARY 2015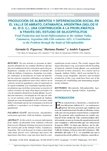 Producción de alimentos y diferenciación social en el Valle de Ambato, Catamarca, Argentina (siglos VI al XI d. C.). Una contribución a la problemática a través del estudio de silicofitolitos
Food Production and Social Differentiation in the Ambato Valley, Catamarca, Argentina (6th-11th centuries AD): A Contribution to the Problem through the Study of Silicophytoliths
by Germán G. Figueroa, Mariana Dantas & Andrés Laguens
Publication date: 19 January 2015.


© 2009-2015 ARQUEOLOGIA IBEROAMERICANA (
Arqueol. Iberoam.
). ISSN 1989-4104. License CC BY 3.O ES.
A Quarterly Journal Edited & Published by Pascual Izquierdo-Egea in Graus, ES.
Continuous Publication. W3C
HTML 4.01
compatible.